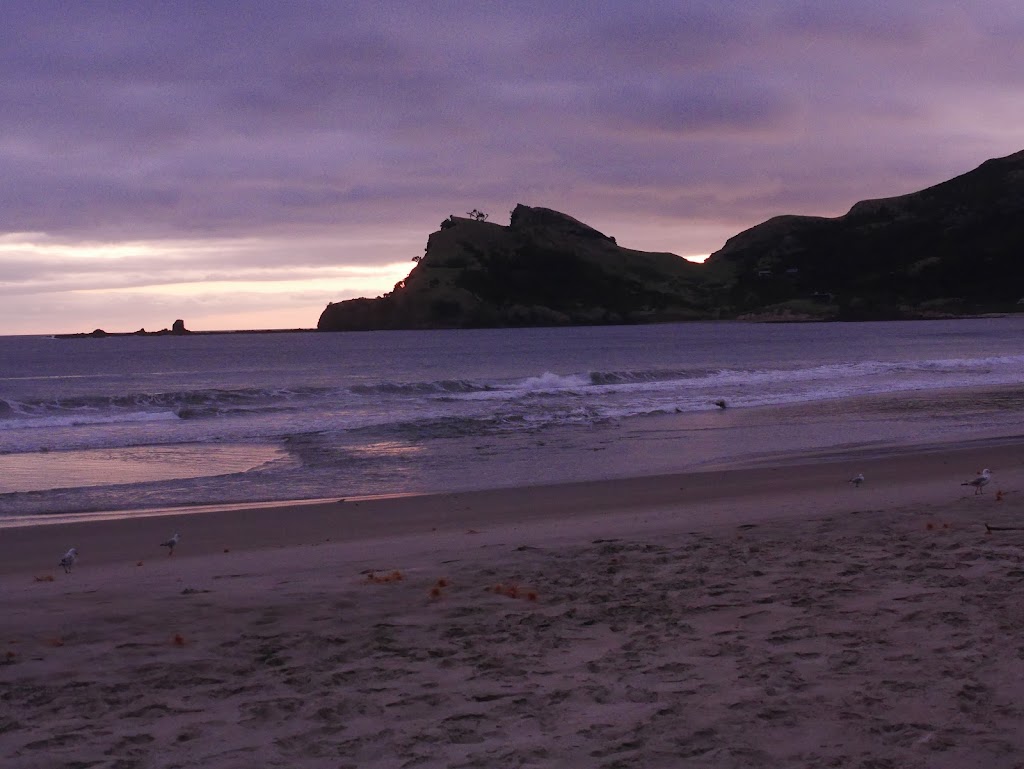 Ulysses
Things kinda got out of hand, no reliable internet for more than a week. So I'm giving up on chronological order here, switching to pure stream of consciousness. Call me James.
Fuck yeah, we did some nice hiking this time. The track I've posted earlier, the loop track around Punakaiki, is not even an "official" track, but one of the most beautiful daywalks we've ever done.
I just learned that Tilda Swinton has two husbands.
Anyway, since then we did a couple of more walks, one of them a nice 4-day adventure called the Heaphy Track. No huts this time, since the Reisebegleitung can't sleep in them. So we brought a tent and we're so in love with it. I never slept that well on multi-day hikes before. No more huts for me, too! The Heaphy is a beautiful and easy track, not really strenuous. The only downside is that you're in Sandfly territory all the time and especially the Heaphy Hut and Campsite is horrible. You can't eat, you can't talk. Best way is to go wear a full burka all the time. Fucking beasts. But still super beautiful. On the third night, up at Perry Saddle, we had Kiwis checking out our tent at night, very cute. The other really dangerous thing are the bloody Wekas. Super cute, for sure, but fucking thieves, all of them. They will steal everything that's not nailed (or weighed) down and run off into the bush with it. Still charming, though.
On Great Barrier Island, we walked to the top of the White Cliffs, which has great views, but the real killer was Mt Hobson and the Windy Canyon. A-fucking-mazing! Wonderful panoramic views. Lush forest. And lots of lots of steps. Or, as my educated British friends would have, "a great many steps". So most def a burner and a great legs workout, too. 🙂
Another highlight was our brief stay at Mangawhai Heads, another beautiful beach with the added bonus feature of a stall selling real fruit ice cream in the parking lot. We walked along the clifftops and then back along the beach/coast. There's a bit of rock scrambling involved and be sure to only attempt this at mid- to lowtide only. And we saw quite a number of the endearing and super cute fairy terns along the way, plus white-faced herons and the common seagull. 🙂
Pictures and more details to follow later.