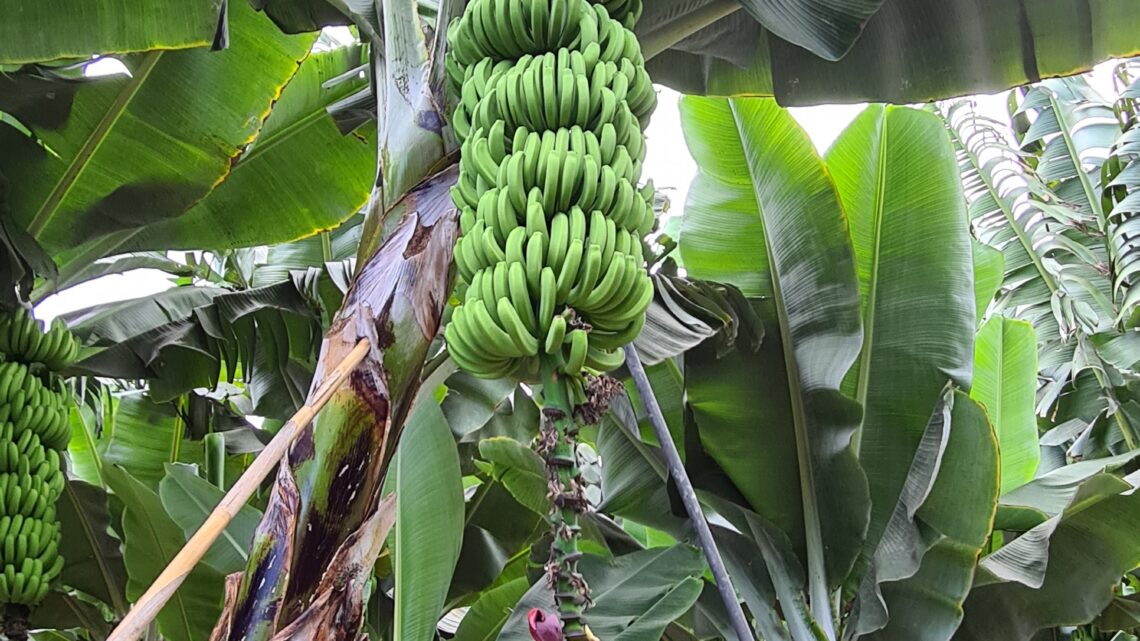 Section 02: Hermigua – Angulo
Just a very short section, quite welcome after the strenuous day before. But still a very nice climb from the coast up to Angulo. Plus lots of banana plantations, an aloe vera forest, and terraces that look like pyramids. The interesting thing about the banana plantations is that you walk right through them – whereas in Australia these plantations are maximum security installations. It's probably easier to steal a tank than to sneak onto a banana plantation in Oz, not that I'd ever wanted to. Sneak onto the plantation, I could definitely use a tank right now to take care of the bloody "corona freedom fighters" Tiananmen Square style.
Angulo is a pretty little village and the path from Hermigua leads along a beautifully wild stretch of coastline, fantastic. Don't swim here in winter unless you really know what you're doing (currents). The accommodation situation in Angulo was a bit dodgy … the room I had booked was not available when we got there, apparently the guy had forgotten about the booking. It took him more than 3 hours to sort it out, which was a bit of a bummer, since there's not much to do in Angulo, especially since we were still lugging our packs around. But at least we could sit on the verandah with wonderful ocean views all the way to Tenerife.
I have already raved about Hermigua in the food post earlier last week, but it's important to repeat this again: Best hotel and best food on La Gomera is at Hotel Escuela Rural Casa de los Herrera! Wonderful little hotel, super comfortable rooms, very friendly and helpful staff, and the restaurant is fantastic! The restaurant is only open Fri/Sat evenings, so I recommend you plan your trip accordingly – it would be a shame to miss out on dining there.