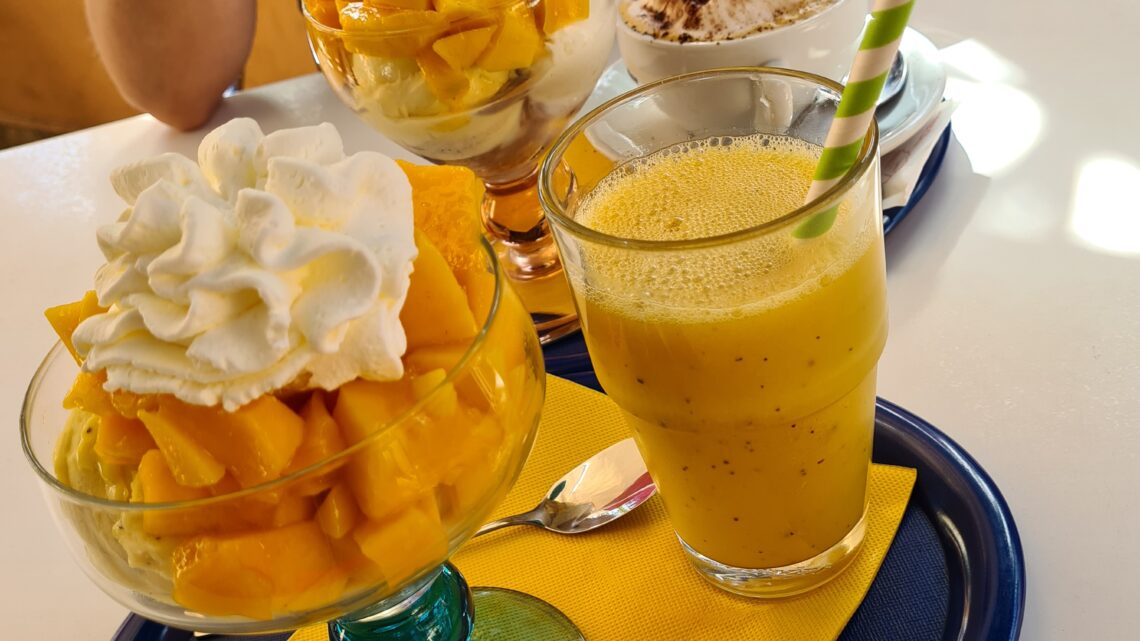 Valle Gran Rey
VGR is kinda the touristy centre of the island. So if you are planning on doing any tours, "cruises" etc., that's where most of them depart. We didn't need any of that, so cannot report on them. What I can say though is that there's lots of nice food to be found here. 🙂 One place deserves a special mention: La Crema (Av. Marítima Charco de Conde) does fantastic ice cream (+ fruit juices). Wonderful place, even if you don't care about anything else in VGR, this is worth the visit.
Accommodation wise, I can wholeheartedly recommend "Apartamentos El Guirre", wonderfully quiet location, right on the waterfront. (the hibiscus pics below are from "El Guirre" for example) Enjoy the sunset from your terrace and listen to the ocean. Clean, comfy, and spacious as well. "Residencial El Llano" is nice as well, but if I had to choose between the two, I'd vote for "El Guirre". Though "El Llano" is closer to "La Crema". 🙂 🙂 🙂 😋 😋 😋 😋 😋 😋 😋 😋 On the other hand, "Heladeria Zumeria Gran Rey" is close to "La Guirre" and while their ice-cream is not quite as good as "La Crema's", they do freshly squeezed lemon juice and is straight from heaven. I swear.
The only thing that was disappointing was the weekend market … basically German hippies selling what they think is artsy fartsy craftsy esoteric mumbo-jumbo nick-nacks. Not worth the visit.