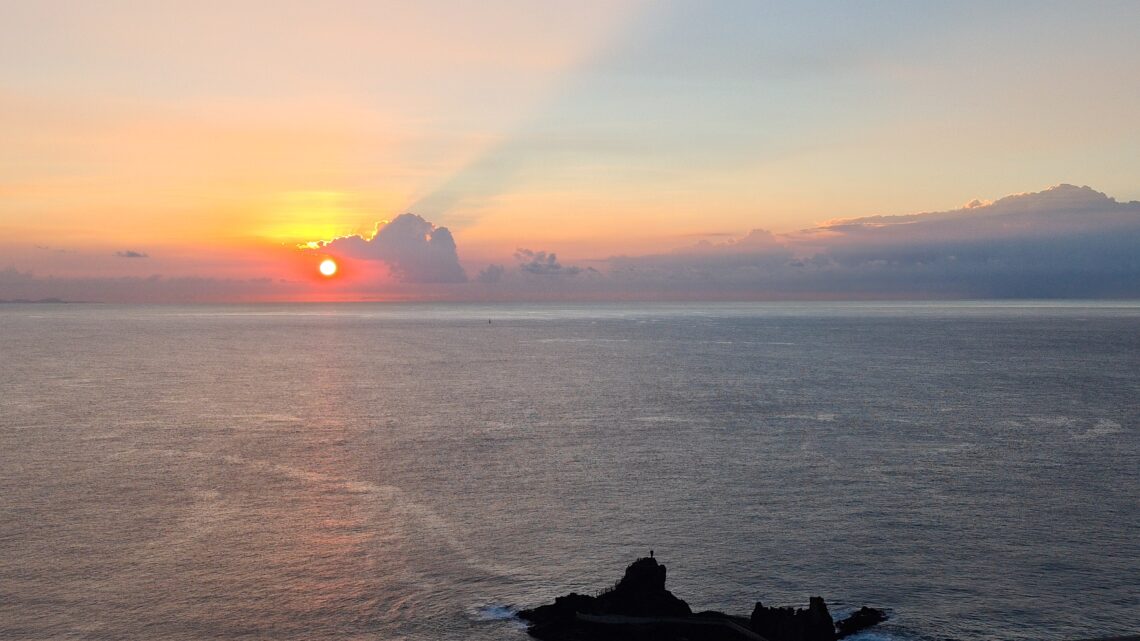 Section 12: San Sebastian – Playa La Guancha – San Sebastian
Final bonus leg of our trip! A pleasant stroll just a few k along the coast, across two smaller ridges, will get you to Playa La Guancha. Shortly before you decend to the beach, there's an overhang to the right, perfect spot to rest, eat the food you bought at the pasteleria, and take some pictures.
We stayed at the Parador again, perfect for lazy sunset photography – just open your bedroom window, step onto your balcony – et voilà!