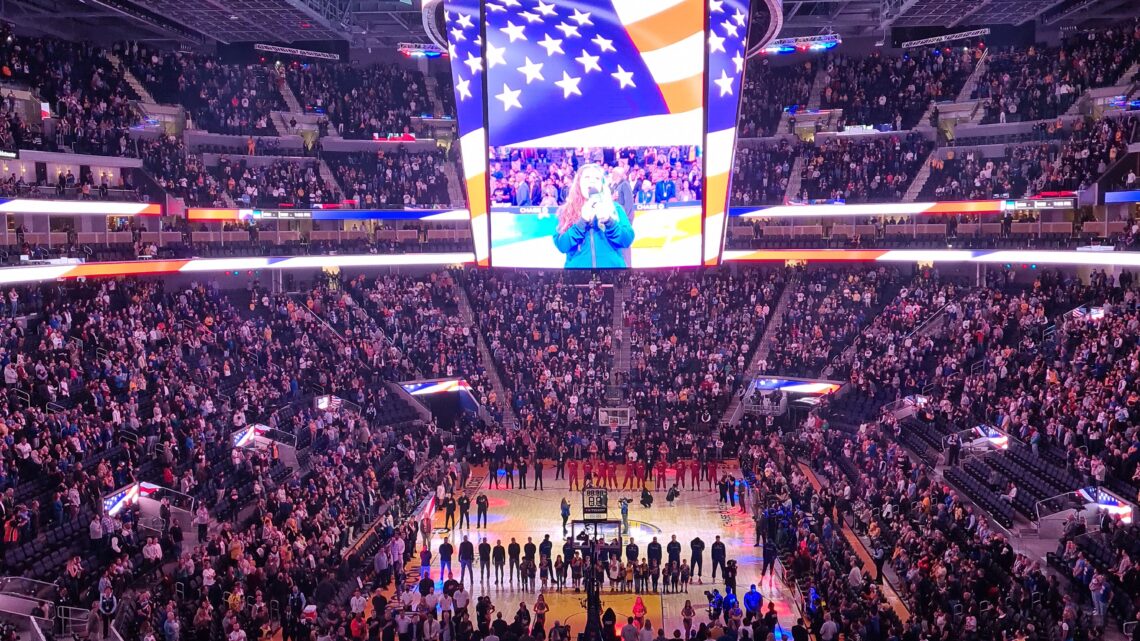 San Francisco, nice to see you again
Business brought me to San Francisco again, after 11 years. Glad to see that nothing has changed. Just kidding. First of all, impressive international terminal, they've really done a good job. Hats off to the selection of merchants (good chocolate, good coffee!) and the fantastic Polaris lounge. What a pleasant experience! 🙂 Also, extremely efficient re immigration, security, boarding, everything went smoothly, I'm impressed. 🙂 Great food, lots (and I mean lots!) of space, comfortable, private, and quiet seating areas, daylight, airfield views – can't complain.
But, of course, the city is much nicer than the airport. 😉 Still love the fact that it's one of the few cities in the US with a decent public transport system, no need for taxis or cars. The weather was perfect, sunny at 19-22 degrees, perfect for walking around. I was there for a conference (PageBreak) on Thursday/Friday and had all Saturday and Sunday to re-explore the city. PageBreak was a great conference, a good mix of people, great atmosphere, good content and discussions – at a great venue, the SF Italian Athletic Club. A big thank you to all the organizers and participants!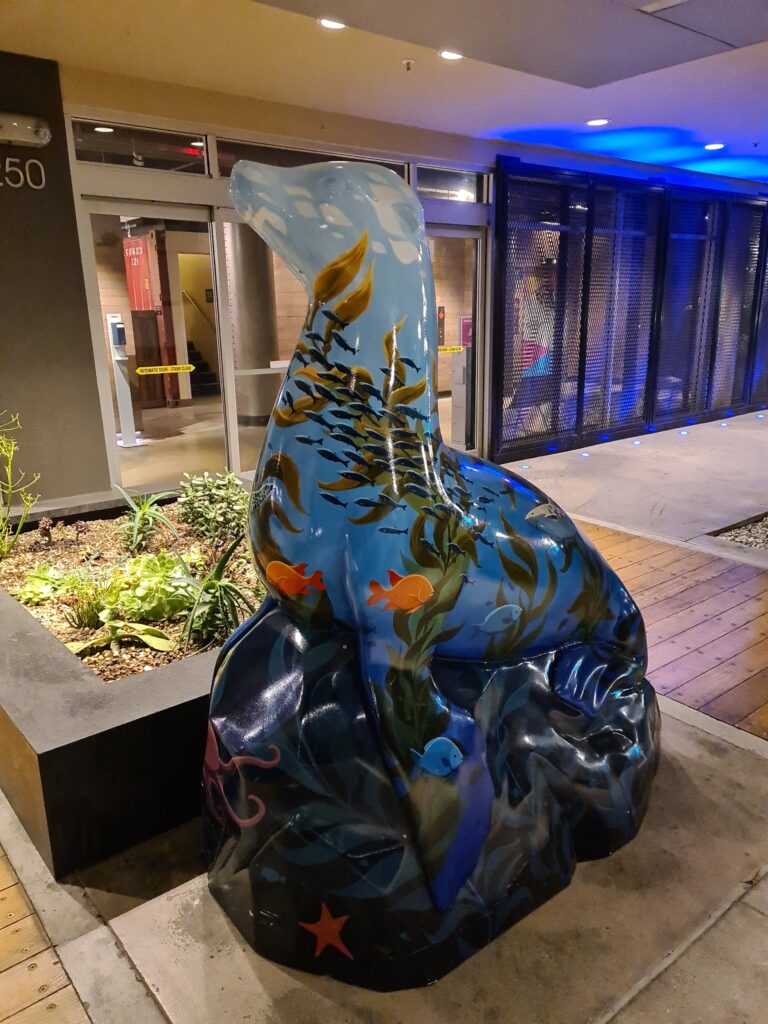 San Francisco has also become even more expensive since my last visit. It doesn't help that the dollar is so strong at the moment, of course, but still. I spent more money at the Ferry Building on Saturday morning than in Berlin in a whole month. Ok, I was jetlagged and famished, which is not good for budgetary discipline. 😉 😀 But yeah, love the various markets all over town on the weekend, great produce for those who can afford it. SF has also serious upped their coffee game, best coffee I had was at Mazarine (720 Market St), I was less impressed by Equator Coffee. What is even more important though is that there is now real chocolate galore in town. I don't mean Ghirardelli or the other sugary milky stuff. I'm referring to Recchiuti and Dandelion for example. Plus Craftsman and Wolves, they do Valrhona hot chocolate (aka the holy grail) and great breakfast in general. Overall, the food situation is great in SF, if you can afford it. Lovely Chinese food at the Palette Tea House comes to mind, also Indonesian at EandO Kitchen, or contemporay Vegetarian at Greens. Plus the food on offer at the ferry building farmers' market. 😋😋😋 Also tried some more patisseries and bakeries and while they were certainly nice/decent, they weren't outstanding either. The problem is that most of the stuff is way too sweet, kills all other flavors – but then, it the US. 😀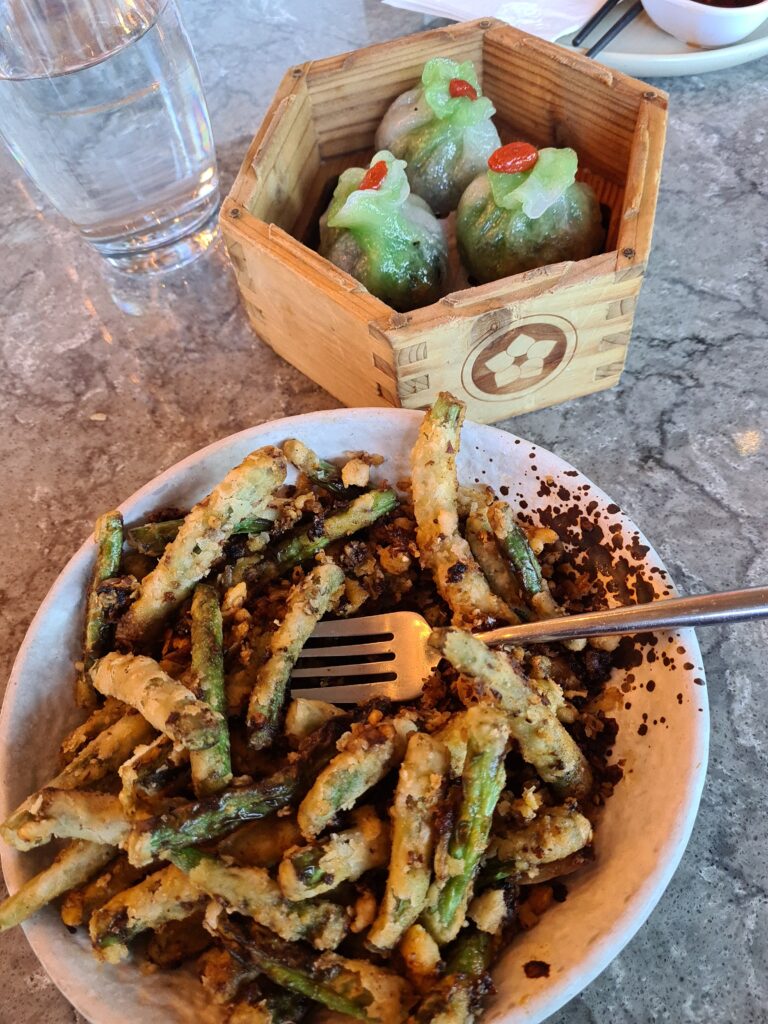 As mentioned above, the weather was perfect, walked all across town to Golden Gate Park, to Mission, and, most importantly, to Chase Center. Chase Center? Warriors vs Heat, Thursday night. Lucky me! What an evening! Thank you so much to my future colleague Jen for organizing the tickets!!! 🙂 🙂 🙂
I didn't fall asleep and enjoyed the game very much. Also, super well organized, entry/exit was super smooth, nothing compared to sports or music events here in Germany. You could tell it was an early season game, lots of turnovers, bad/experimental passes, especially in the first half, that you probably would not see in a playoff match. But still, the skill on display, simply fascinating. And once we got to the fourth quarter, Curry took over the game, seemingly effortless, unstoppable. Wonderful.
Oh yeah, you're wondering, no flight rants, nothing? What's happened? I flew SAS C and the whole experience was very positive, except for the outbound flight, but that was not the airline's fault. The passenger seated behind me was literally coughing and sneezing all the time, 11 hours straight, did not cover his mouth/nose, did not wear a mask, and left his used handkerchiefs on the tables. Disgusting. I hope you die. Landed in SF 25mins ahead of schedule, landed in CPH 25mins ahead of schedule, made all my connections, decent food (although not vegetarian, special meal order did not get through), and a very nice product, great seats etc. The only fly in the ointment is that the entertainment selection is pitifully small, but I had work to do / sleep to catch up on, so no big deal for me. And given that SAS is broke they probably can't afford to license more content. 😀