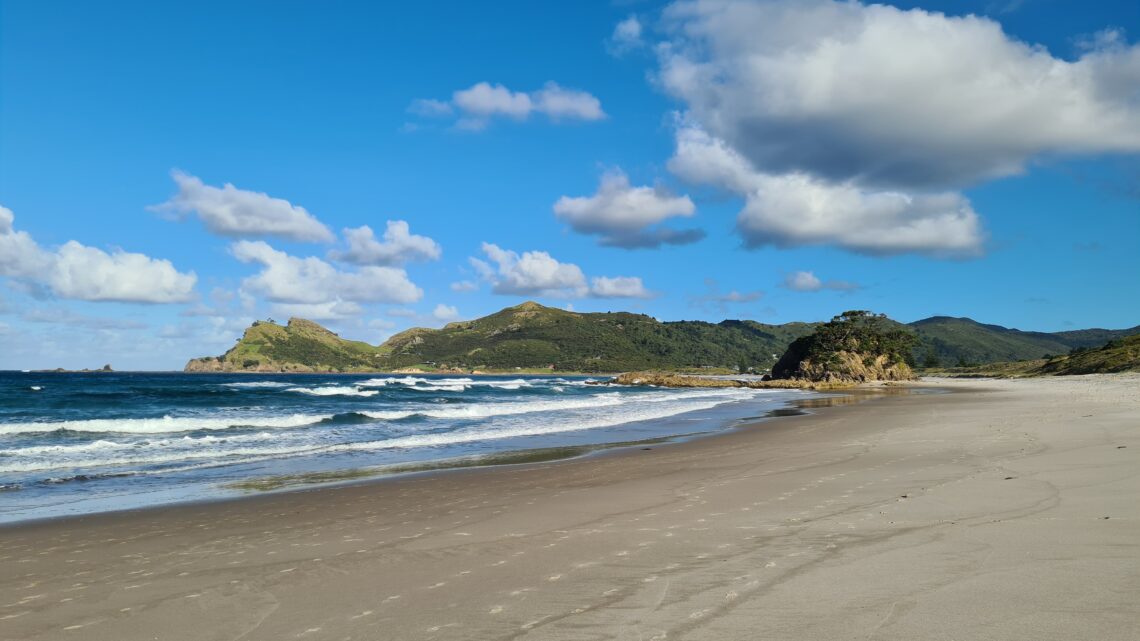 Hiking on GBI
We did two little warm-up hikes – besides beach walking – on GBI to stretch our legs. I've stopped using Komoot because their maps and their algorithm sucks – I'm using Locus Maps now, but their links don't embed, so it's just a link for now until I've figured this out … . The first one was a walk up and down the Kowhai Valley, beautiful forest with lots of birds, not too steep:
https://web.locusmap.app/de/?shared_track=NjMyNjIzYWItNzc2My00NzIyLTkwM2YtM2RlMzYwZjUyYmEwOmMxYmQzNmQ5LWI2M2YtNGIzYS05ZjkxLTBkMDc5MjZjYTc2Mw..
The second day, we combined the Forest Road, Tramline, and Whitey's Track to a nice loop. The Whitey's Track section of the loop was a bit adventurous since the official LINZ topomap seems to be severely out of date, there's definitely a lot more river crossings going on than what's on the map. Also, the linkup to the Forest Road track can only be achieved by going off track – just follow your gps, not your map kinda thing. 😀 And it looked like nobody been along this track for a good while – perfect! 🙂 Wonderful forest, native bush, lots of birds, and a pretty waterfall.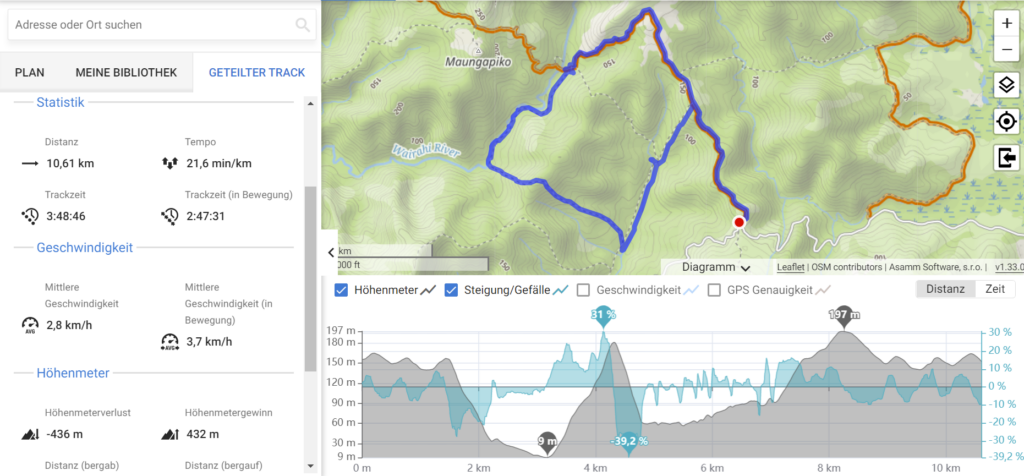 https://web.locusmap.app/de/?shared_track=NjMyNjIzYWItNzc2My00NzIyLTkwM2YtM2RlMzYwZjUyYmEwOjdmODk2YWQxLTQxZTctNGQzMi04MTM3LWM2NzMzMmZlNzAxNA..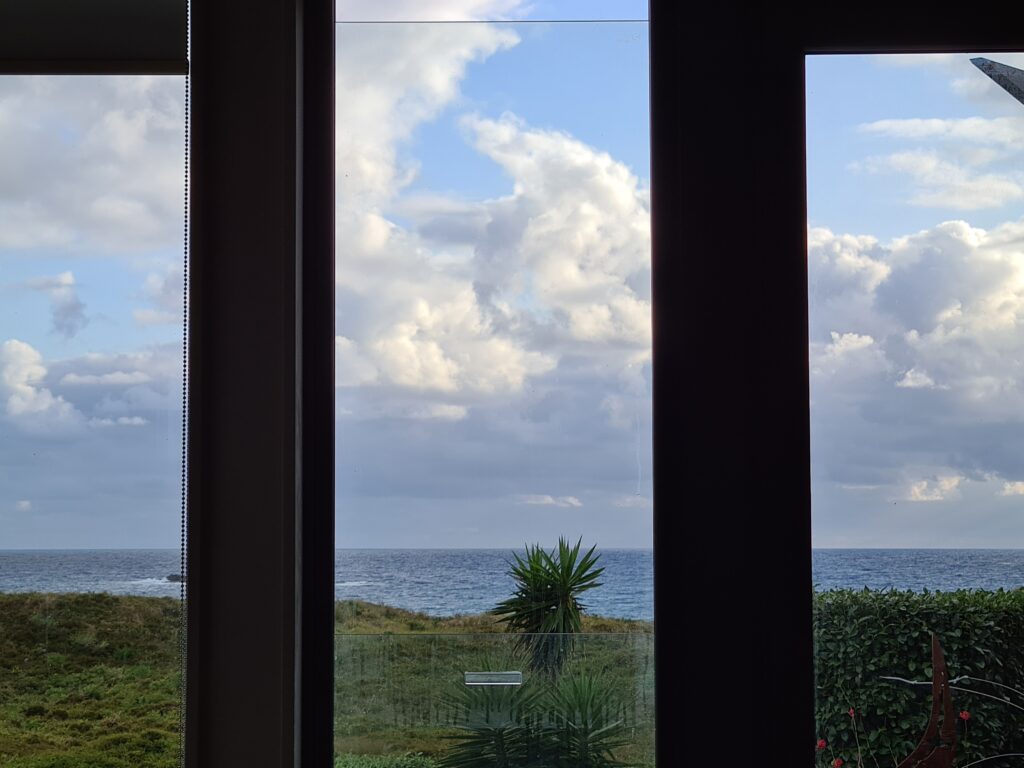 And yes, needless to say, we stayed at Medland's Beach again, same room, same great beach, hosts, views, everything!