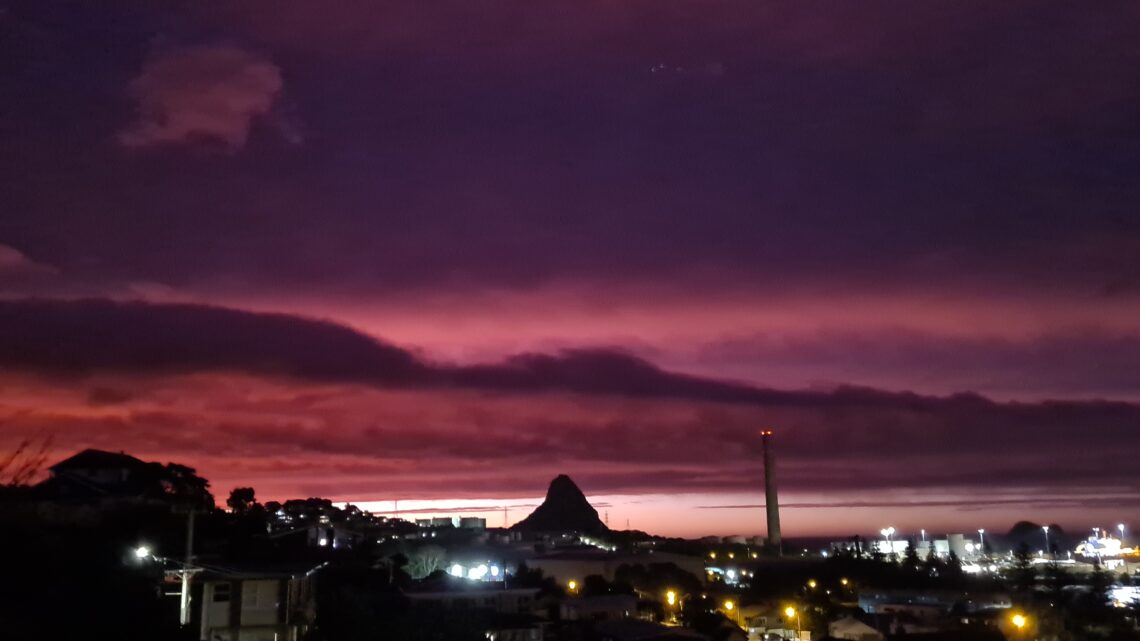 Gabrielle, we fucking hate you
Everybody hates Gabrielle! It's the name of the bloody cyclone that's hit NZ over the last two days, caused a lot of destruction, and prompted a declaration of national state of emergency for only the third time in NZ history. Needless to say, it's ruined our holiday as well, but that's very insignificant compared to what's happened to others around here. Sad thing is, it's already the third major weather "event" (I prefer catastrophe) within the last five weeks to hit the North Island.
When we left GBI on Jan 26th and flew over to Nelson, it was the beginning of our vacation and who would've thought that it was going to be mostly downhill from there? On the 27th, the upper North Island was hit by extremely heavy rains (Auckland airport 60mm of rain in one hour) that caused slips, flooding, road closures, destroyed bridges, homes, etc. etc. You get it, it was all over the international news even because the airport flooded and closed down. Back then we were relieved that we'd narrowly avoided this calamity, the second one after a cyclone had hit the North Island earlier in January. Nobody thought that it would get even worse, a lot worse.
But here we are. We basically threw all of our plans out of the window end of January, because in addition to the closures and restrictions caused by the Jan 27 weather event, the Interislander ferry broke down and we couldn't make our crossing as planned on Feb 1st. But the rental car company insisted that we return the car at AKL, so we had to eventually work our way back North … at least they covered the cost of the new ferry booking, this time with Bluebridge. Interislander seems to have ongoing technical issues that lead to engine failures … . When the cyclone hit, we fled as far West as possible, to New Plymouth / Taranaki, and that was a wise decision, looking at the destruction in nearly all other areas of the NI.
So, so far sitting tight here in New Plymouth with nothing to do. Holiday is basically over because there is nothing you can do. I wish I could fly back home and get back to work. But we'll have to wait until next Tuesday … and try to pass the time somehow. Not easy, since outdoor activities are not realistic and today art galleries and museums were closed as well … . As you can tell from my writing, I'm not really enthusiastic about this "vacation". With hindsight, we should have stayed on the South Island, returned the car in Queenstown and paid the fine – but we chose to be "nice" and play by the rules, and as usual life fucks you up the arse for doing that. My original instinct was to park the car somewhere safe, fly to Australia or Bali for three weeks and only return to NZ for the return flight. Probably should've done that. But hey, can't change that now, just wait out the rest of the days until I can get back to my desk in the cold, miserable Berlin apartment.
But at least we got some nice sunsets.