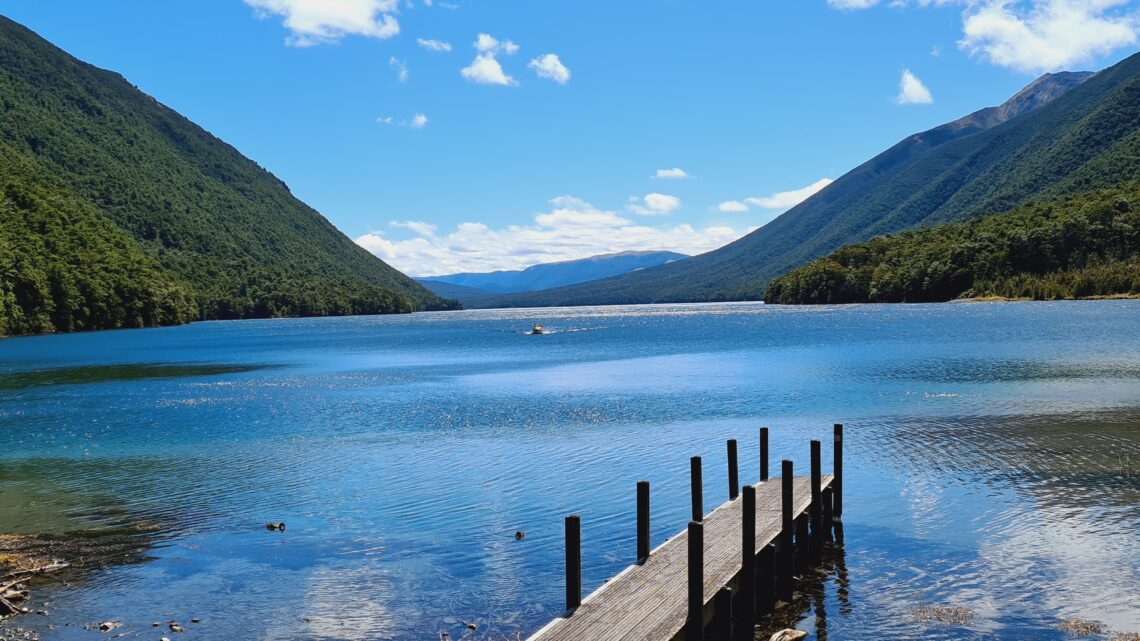 Time travel
Need to get back to proper chronological order after my little depressive rant yesterday! So, from GBI to Nelson. The original plan was to do a multi-day hike in Nelson Lakes NP, from Lake Rotoiti to Blue Lake Hut via the Travers Saddle and then from Blue Lake to Lake Rotoroa. Well, you can probably guess what happened? Right: Rain and wind warning (gale) for the national park, so we canceled the hike. Staying in a tent would probably be a bit too reckless during gale force winds coupled with heavy rain. But maybe I'm just too cautious, real men would have done it anyway. I'm such a useless piece of shit.
Anyway, so we stayed one night at the beautiful Hazelwood B&B in Mapua – wonderful house, wonderful room, amazing breakfast! Mapua must be one of the richest towns in NZs, judging by the cars, houses, and general state of the infrastructure and eateries … and dinner at the Appleshed at Mapua Wharf was lovely. The same goes for an old favorite of ours, the "Grape Escape" cafe at the Old Factory Corner.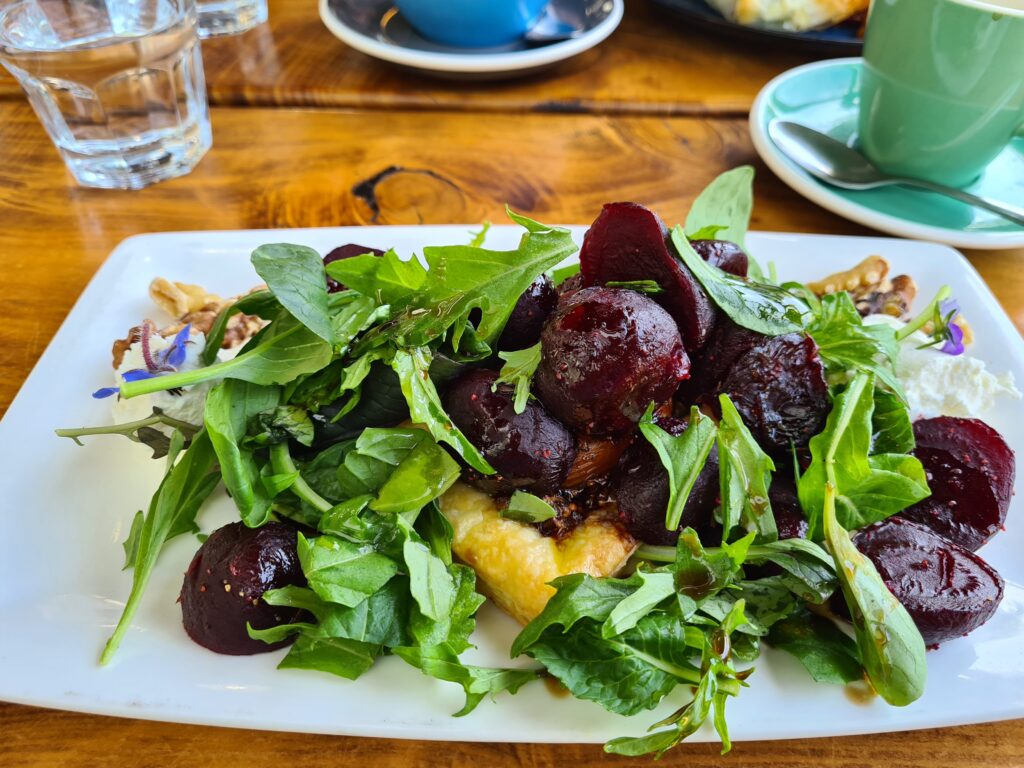 After a few visits to the Berrylands real-fruit ice-cream stall I felt sufficiently strengthened for the drive up to St Arnaud. We stayed at the Alpine Lodge this time, they have revamped their menu and now include a good number of vegetarian options – kudos for that! Well, and in the morning we learned of the weather warnings for the NP and had to make a decision. The wrong one of course, namely to call off the hike. We hiked halfway round the lake and back instead via the beautiful Whiskey Falls instead.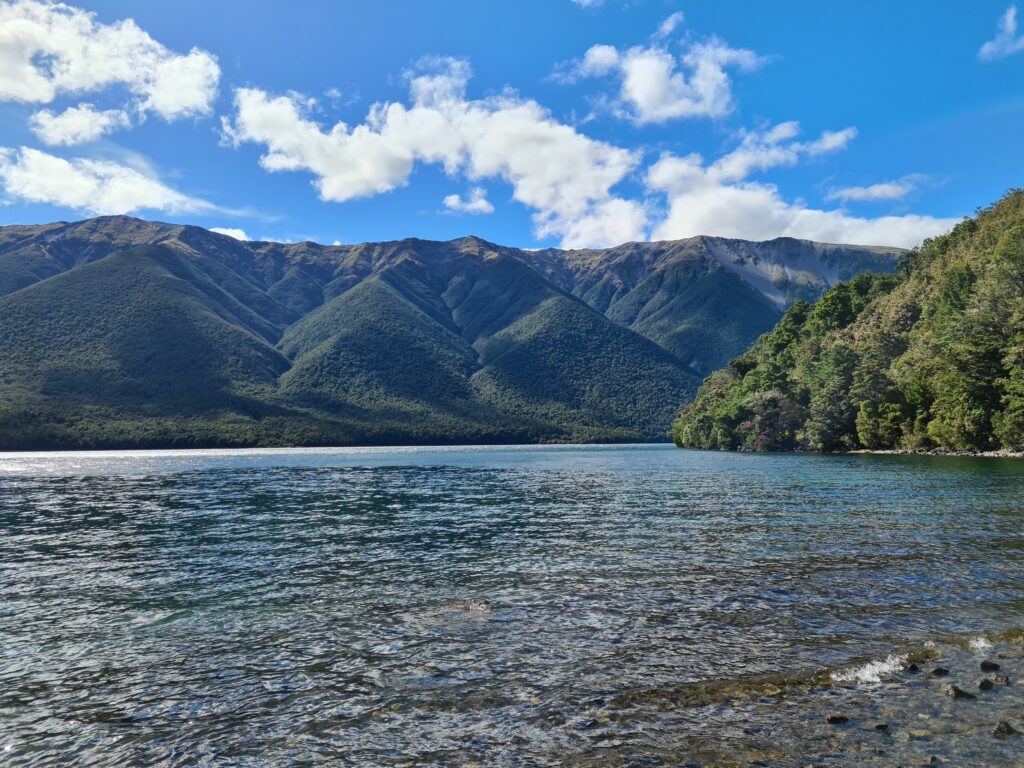 Then drove down to Blenheim because there was no accommodation in St Arnaud for the weekend and spent two nights at the Chateau Marlborough Hotel in Blenheim. Good place, very spacious room. Blenheim is, of course, relatively boring, especially when it rains. But hey, we plundered the Sunday morning Farmers' Market (lovely figs & plums!), walked along the river, and explored the Wairau Lagoon.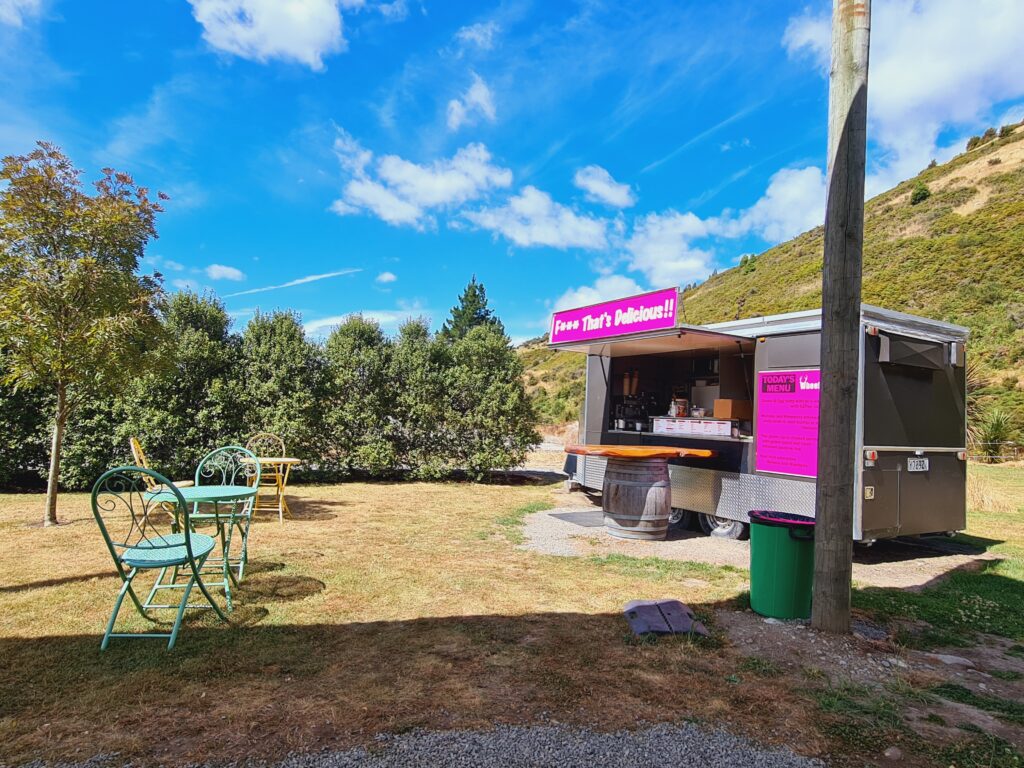 Of course, in Blenheim we learned about two important events: 1) the Interislander Kaitake ferry lost power in Cook Strait, nearly ran aground / collided with the rocks, and barely made it into Wellington harbour on Jan 28th. That's the ferry we were supposed to take on Feb 1st … . 2) After being hit by cyclone Hale in the second week of January, the upper North Island and East Cape suffered another weather catastrophe – this time it was extremely heavy rain in a short period of time which caused flooding, slips, etc. Auckland Airport was closed for a couple of days because it was flooded and because a plane clipped the runway lights on landing … . Little did we know that these two events would "impact" (euphemism for "ruin") the rest of our trip quite significantly.
And then, on Monday the 30th, we headed back up to St Arnaud because we were meeting up with some friends from Berlin … at the Woodman's Den. Crazy shit, right?