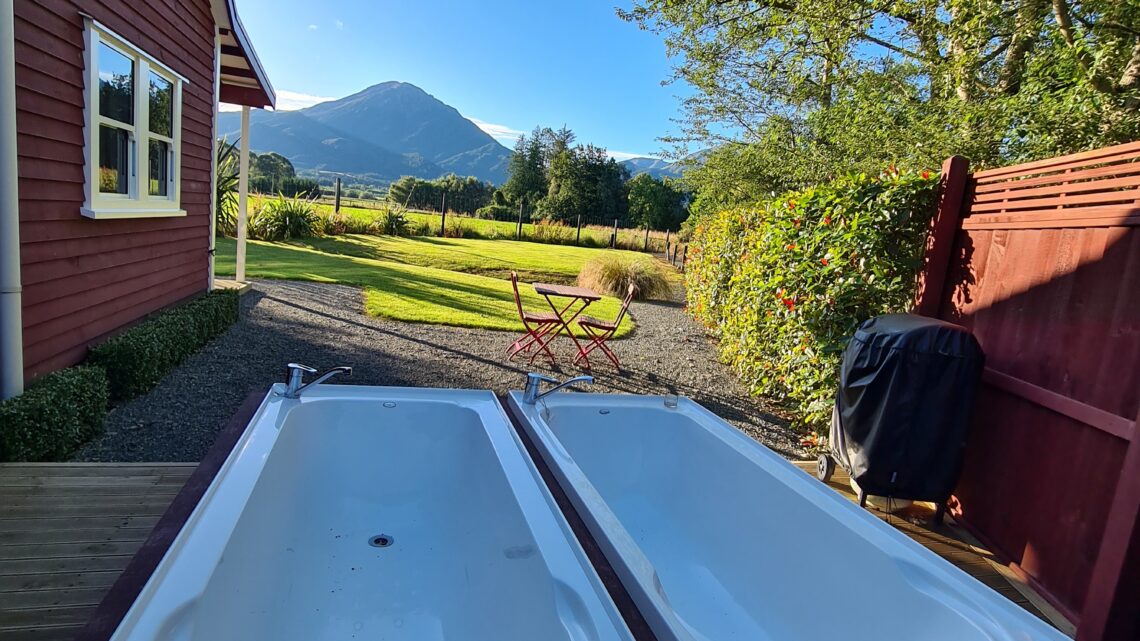 Te Kiekie or how to really underestimate a mountain
Yes, I looked at the map, the profile, the data etc. before. Still, somehow my mind was so hooked on "we're in the Canterbury plains/foothills, this can't be serious" that the facts had a hard time getting through. But let's start at the beginning. Wonderful day, mostly sunny, few clouds, windy, not too hot, so almost perfect conditions. So, off to Sharplin Falls Carpark, not quite as early as I'd have preferred it, but on the plus side it was only a five minutes drive from our beautiful cottage. We took the Southface Track and then hung a right to the summitt. "Southface" in NZ means of course "away from the sun" so it was as muddy as expected – but not too bad, no need for gaiters if you have decent boots. Somewhere between Hookey Knob and Staveley Hill the Reisebegleitung decided that she's had enough and turned back. In continued solo towards the summit. It was one of those approaches where there's a couple of "fake" or "arsehole" summits before the real one – in this case two especially deceiving ones. 😉 Unsurprisingly, the last few 100m are a relatively steep scramble across scree, bare rocks, the works … just follow the poles. If visibility is impaired/reduced after passing the bush line, turn back. If you see real clouds moving in, consider whether you're up to the challenge. Otherwise, proceed and enjoy the beautiful views from the top. This is a real mountain, so the weather can and will change quickly. Even if it's nice and sunny down at the carpark it can we chilly and wet up here. 10mins before I reached the summit there were almost no clouds in the sky, when I was up at the top I was lucky enough to enjoy 5mins of unimpeded views before within just a few minutes the clouds moved in and the views were gone. Plus, really nasty wind gusts, almost lost my hat. At the summit you'll also find a millenium stone which was carried up there to celebrate Y2K. If you bring binocs, a good lens or keen eyesight, you'll be able to spot Aoraki in the distance – on a clear day. The way down is really about taking it easy, remember to walk in slopes, always, always check for the next pole to make sure you don't descend into the wrong valley … .
I met an Asian couple on my way down and managed to persuade them to take a few pictures, admire the views from their current position, and then turn back. They were both quite exhausted, disoriented … thankfully they listened to reason, his wife definitely seemed very relieved. The thing to remember is that downhill is way more dangerous and tiring, so if you already run out of steam on your way up, things will get ugly. Plus the clouds had moved in, so it would have been pointless anyway, except for peak bagging maybe.
I ran out of water roughly one hour before the parking lot and really felt my legs that night … . 🙂 Perfect hike for me and one of the highlights of this trip! 🙂 But sure as hell don't want to know how this would feel without hiking poles, you probably can say bye-bye to your knees if you try that.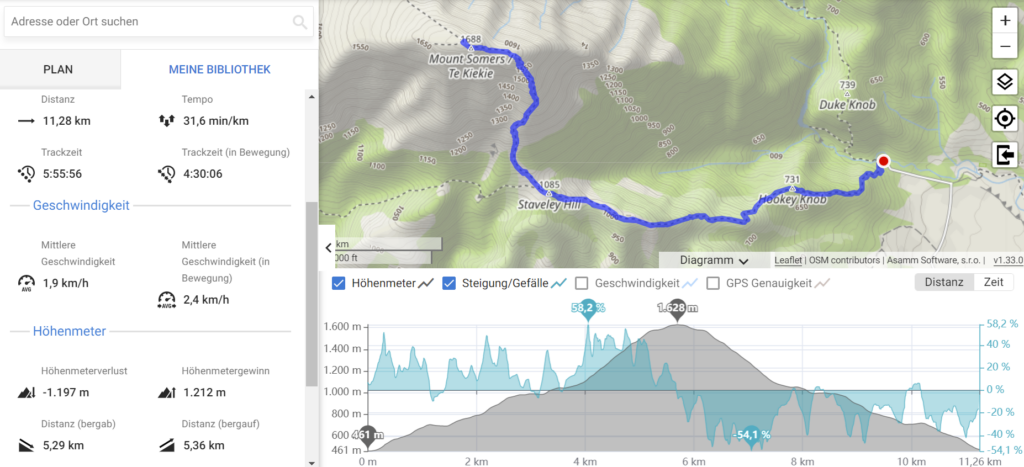 https://web.locusmap.app/de/?shared_track=NjMyNjIzYWItNzc2My00NzIyLTkwM2YtM2RlMzYwZjUyYmEwOjhjYTIzNzI0LWVkM2UtNGQ2ZC1iYTlmLTg0OGU3ODkzZmYxZg..